Louisiana Personal Injury & Criminal Defense Attorney Valex Amos, Jr.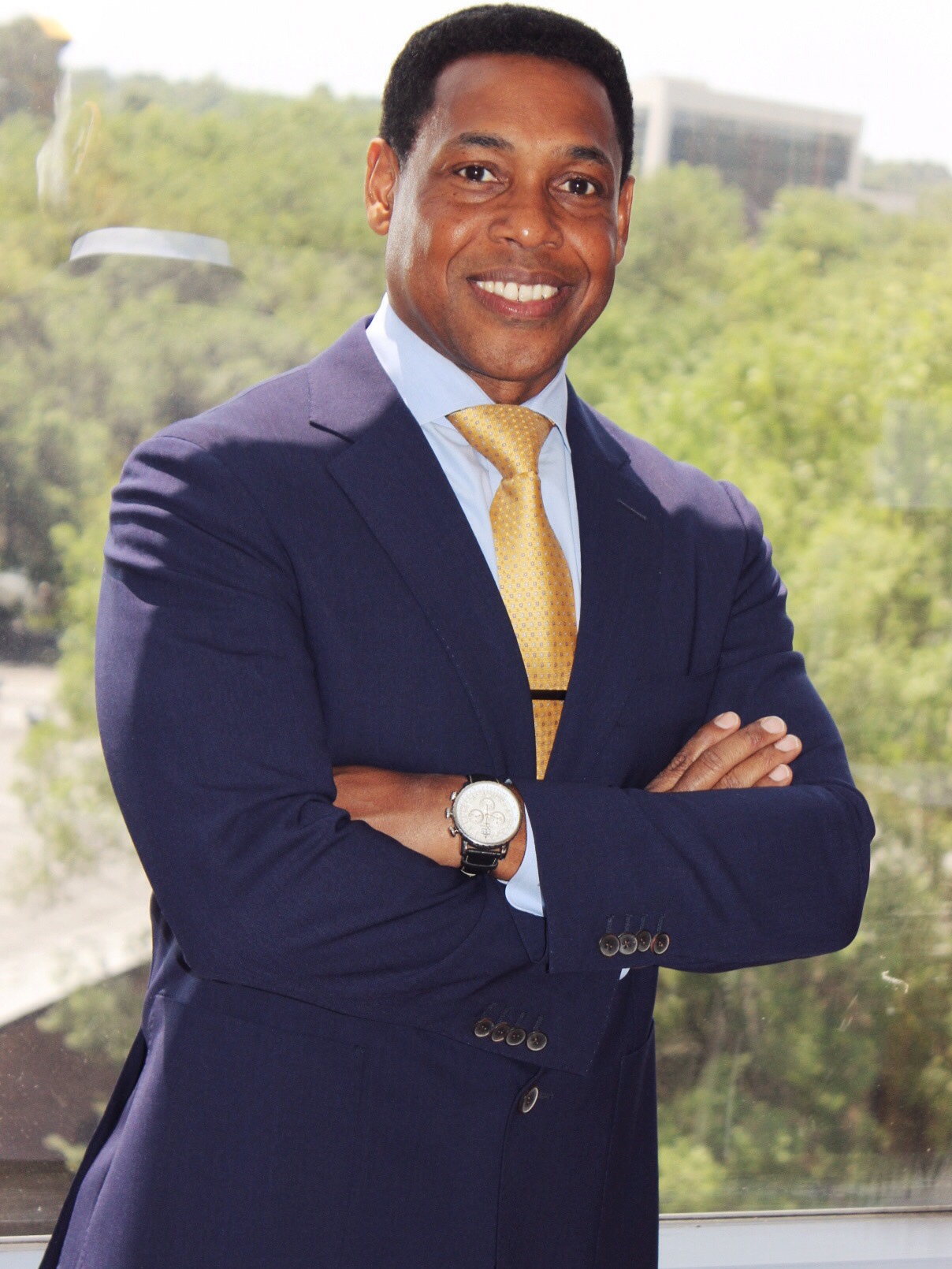 Valex Amos is a successful Personal Injury and Criminal Trial Lawyer. He was born in 1960 and raised in Lafayette, Louisiana. He graduated from the University of Louisiana at Lafayette in 1989 with a degree in General Studies and a minor in Psychology. During his time as a full time undergrad student he held multiple jobs and at one point owned a small grocery store. After earning his degree he went on to receive his law school training from the Southern University Center in Baton Rouge, Louisiana. He traveled every day from Lafayette to Baton Rouge, approximately 130 miles each day to attend school full time. He was involved in Law School Activities such as Moot Court, becoming a member of the Law School Fraternity, and was also voted in as Vice President of the Law School SBA. During his second year of law school clinic Valex Amos tried and won his first case. During this time, he raised two kids with his wife while working part time.
During the summer breaks he worked as a summer intern at the Successful Plaintiff Law & Personal Injury Offices of Perrin, Landry, Delaunay and Duran. The Law Firm worked in the areas of Auto Accidents, Wrongful Death, Offshore Injury, Premise Liability, Product Liability, Contract Law, Succession Law, and Workers Compensation. It is there that he was exposed to the areas of Law he would eventually practice in. After graduating from Law School in 1995, he was hired by District Judge Charles Porter of the 16th JDC as his law clerk. After completing his one year term, he went into Private Practice in the areas of Automobile Accidents, Wrongful Death, Offshore Injury, Premise Liability, Contract Law, Succession Law, Workers Compensation and Criminal Law. In 2002, he started another Firm, Amos, Garrett and Hollinger. Later the Partnership became Amos and Garrett. Amos and Garrett had a qualified trained staff consisting of paralegals, legal secretaries and Attorney-Associates. Amos and Garrett successfully handled many cases, including high profile criminal cases.
In 2010 and after a Successful eight year partnership, Mr. Amos left Amos and Garrett to concentrate more in the area of Auto Accidents. He then started The Law Office of Valex Amos Jr. which handle all types of Automobile Accidents, and other Personal Injury cases involving Trains, Boats, Motorcycles, Helicopters, Heavy Machinery, Premise Liability Cases, Product Liability Cases, Slip and Fall Cases, Offshore Cases, Criminal Cases, Workers Compensation and Wrongful Death Cases. Mr. Amos thoroughly researches and prepare for each case diligently. Mr. Amos make certain the law is on your side and that you know the progress of your case throughout each stage. He believes in honesty, integrity and most importantly being effective as these play a tremendous part in ensuring that he gets the desired outcome for each and every one of his clients. Mr. Amos is skilled in negotiating for fair settlement agreements and if a settlement does not take place he will file a lawsuit and advocate aggressively in court.
Over the past 20 years, Valex Amos has gone through numerous training and has become very skilled & knowledgeable in his field which has led him to becoming a tough and Successful Trial Lawyer. He has successfully tried both 6 and 12 person jury trials. He acknowledges God to be his Guide and Helper in his law career. Valex Amos is a member of the Top 100 National Trial Lawyer Association.
About His Family
His wife recently completed writing her first book and is currently promoting her book. His son has graduated from Law School and is practicing business law in Houston, Texas. His daughter graduated with a degree in public relations and is pursuing her M.B.A. The third is a teenager living the life of a teenager, studying and playing sports.
About His Staff
Mr. Amos staff is experience and well qualified to handle all aspects of his legal practice. They are professionals who care about you first as a person, then secondly your case. They work hard along side of Mr. Amos to achieve the best and highest results for you. He and his staff are committed to excellence because you deserve it.